Description
This is for a BMW Bluetooth MULF TCU Repair and Coding service for your BMW bluetooth module not working.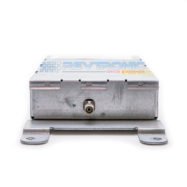 If you have a BMW E90 3 Series or E60 5 Series , E70 or E87 1 Series or similar and if your car is fitted with a factory fitted bluetooth module known as the MULF or TCU then we can repair this.
Most common symptoms are :
Bluetooth menu not available
Sound cutting in and out
Loss of sound
Idrive controller not responsive or free spinning
Phone not connecting
BMW Bluetooth MULF TCU Repair and Coding
Your BMW Mulf will be repaired and also restored to the latest firmware which enhances the functionality as well as working better with most newer smart phones.
When sending your unit for repair please include your vin number.
Your unit will be repaired, fully tested and firmware updated and coded to work with your vehicle.
Mulf Part numbers affected : 
84.21 6-975173-02
VP5KAF-14B409-EA
HW. REV:11.02.00
82.21 6-953044-01
VP4KAF-14B409-BC
HW.REV:10.03.00
84.21 9-123290-01
VP6KAF-14B09-DD
HW.REV:14.04.00
84.21 9-111718-01
VP5KAF-GA
HW.REV:13.01.00
84.21 6-975173-01
VP5KAF-14B409-CA
HW.REV:11.00.00
84.21 6-960866-01
VP4KAF-14B409-DB
HW.REV:11.00.00
84.21 6-972678-01
VP5KAF-14B409-FA
HW.REV.:12.01.00
84.21 6-965406-01
VP4KAF-14B409-DB
HW.REV.:11.00.00
MADE IN SPAIN BYVISTEON
MULF MODULE
(These are just a few part numbers that can be repaired, we are always adding more part numbers, so long as your MULF looks the same as in the photos then we will be able to fix it.)
Note – This is for a BMW Bluetooth MULF TCU Repair and Coding service , please ensure that your unit looks like the ones advertised, if its different please call office to discuss.
Your BMW Mulf is normally located :
5 Series E60 – Passenger rear side carpet panel
1 Series – Boot tray
3 Series E90 – Boot tray
Our repair process in 3 easy steps :
STEP 1
Carefully remove your unit from your vehicle. If you are not sure then please contact your local garage or google for removal instructions.  
STEP 2
Complete transaction and print a purchase receipt and send it along with your item to our workshop address. Securely pack your item.
STEP 3
Once we have received your unit we will inspect and repair your unit and after thorough testing we post back to you.  
We can also arrange to remove your faulty unit from your vehicle with a small charge, this service is only available by appointment only please call.
Revtronic Ltd is a UK based company, all our repair work is carried out in house, a full VAT receipt is given, we offer full guarantee on all our repairs