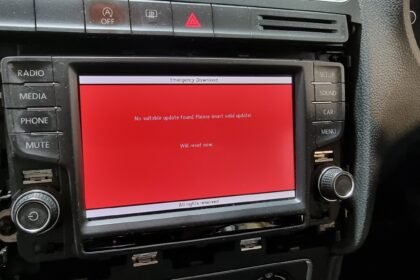 Got a VW Polo on a 2015.
Client complained that the MIB multimedia radio unit was going from a red to blue screen asking for an emergency update.
The car had been at the dealers and they were not able to fix the problem.
We managed to fix the problem and also updated the unit to the very latest software available for this unit.
If you have a similar problem , call the office and we will be happy to help you.