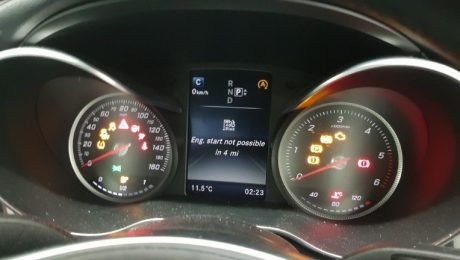 Most modern Mercedes diesel cars have an adblue additive system that needs to get refilled after so many miles.
The indicator give a you sufficient warning to refill the adblue.
If you don't get chance your remaining driving distance will be limited.
Eventually if you ignore it the car will not start.
We ensured that the adblue tank was topped up then we successfully reset the parameters and adapted the Mercedes adblue system to start the car again.
The actual remaining miles had expired , hence the car not starting.