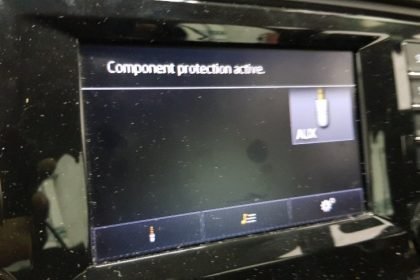 Skoda Octavia Component Protection Coding and programming for replacing faulty MMI unit .
If your information electronics 5F has failed and you have replaced it with a second-hand unit from the breakers it will need coding online to synchronise the unit back to the car.
Providing we have proof of purchase we can code it to your car thus removing component protection.