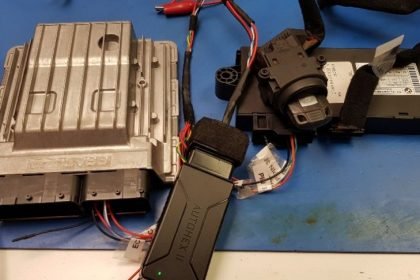 BMW 116i with flooded ecu , the water gutters were blocked causing the ecu housing to gather water eventually flooding and damaging the ecu.
Normally a new ecu or dme is required, we were able to code , program and match the keys so that the car would start without any additional work.
If you have a 1 or 3 series and your ecu is damaged we may able to help you sync your keys and cas to another second-hand ecu.