Description
Renault Espace 4 Instrument Cluster Panel Repair Failure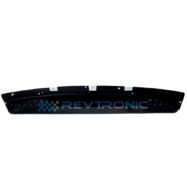 Renault Espace 4 Instrument Cluster Panel Repair Failure Problems are intermittent and the instrument cluster has failed then this can be repaired. 
Your original Renault Espace Cluster Failure dashboard/instrument cluster for the Espace and Grande Espace can be repaired.
If you have been experiencing faults like :
Renault Espace 4 Instrument Cluster Panel Repair Failure for No power

Intermittent power

Back lighting failing

Flickering

Display not visible

Mileage jumping up in value or constantly counting up

Clock not working

Instrument Cluster Panel Repair Failure
Renault Espace 4 Instrument Panel Cluster Repair Failure
Amongst other problems, we can repair your clocks in house with specialist test equipment , enabling us to thoroughly check the instrument cluster after repair.
Original or improved components are used with a better tolerance level , providing a reliable repair.
Your Renault Espace instrument cluster settings will remain intact , as well as your mileage and any other important values like the vehicles VIN number.
If your mileage has jumped we can rectify this at time of repair , please state this and please make sure that you send some proof (e.g. Copy of  MOT)
Our repair process in 3 easy steps :
STEP 1
Carefully remove your unit from your vehicle. If you are not sure then please contact your local garage or google for removal instructions. 
STEP 2
Complete transaction and print a purchase receipt and send it along with your item to our workshop address. Securely pack your item.
STEP 3
Once we have received your unit we will inspect and repair your unit and after thorough testing we post back to you. 
We can also arrange to remove your faulty unit from your vehicle with a small charge, this service is only available by appointment only please call.
Revtronic Ltd is a UK based company, all our repair work is carried out in house, a full VAT receipt is given, we offer full guarantee on all our repairs