Description
Mercedes C Class W204 2012 Instrument Cluster Speedo Clocks No Power
Mercedes C Class W204 2012 Facelift  dashboard instrument panel  , instrument clusters can suffer from intermittent power or dead clocks.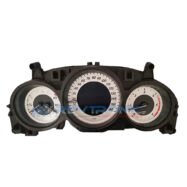 Common problems with the speedo can be  :
Mercedes C Class W204 Instrument Cluster Speedo Clocks No Power
Intermittent power
No dials
Mercedes C Class W204 Instrument Cluster Speedo Clocks No needles
No gauges working
No display
ABS Warning Light
Centre display not working
Flickering display
Mercedes C Class W204 Instrument Cluster Speedo Clocks Dead Power flickering
We can professionally repair your existing instrument cluster and restore it back to original working state.
As the original unit is being repaired, all your existing data settings will remain intact, like the mileage, immobiliser code, vin number and other data.
If your cluster suffers from the above problems, and the part number is not listed we should still be able to repair it.
Part Numbers Affected :
A 204 540 33 48 ZGS 001 (A2045403348ZGS001) 
A 204 540 28 48 ZGS 001 (A2045402848 ZGS 001)
A 204 540 31 48 ZGS 001 (A2045403148ZGS001) 
A 204 540 95 48 ZGS 001 (A2045409548ZGS001)
A 204 540 96 48 ZGS 001 (A2045409648ZGS001)
A204 900 76 00 ZGS 001 (A2049007600ZGS001)
A204 900 49 09 ZGS 001 (A2049004909ZGS001) 
A204 900 38 08 ZGS 001 (A2049003808ZGS001)
A204 900 43 08 ZGS 001 (A2049004308ZGS001)

A204 440 38 11 ZGS 001  (A2044403811ZGS001)
A204 900 32 02 ZGS 001  (A2049003202ZGS001)
This list is expanding so don't worry if you don't see your part number we can still probably repair it.
Mercedes C Class W204 Instrument Cluster Removal Procedure  :
Pull your steering wheel down and lock it
Now look at the surround around the instrument cluster
Pull the surround trim towards you
Now you will see 4 torx screws, 2 above and 2 below
Unscrew these
Mind the reset button on the left
Pull the instrument cluster forward
Now unclip the plug at the rear of the instrument cluster
That's it, instrument cluster removed.
Mercedes C Class W204 Instrument Cluster Speedo Clocks No Power Test Repair Video :
Our repair process in 3 easy steps :
STEP 1
Carefully remove your unit from your vehicle. If you are not sure then please contact your local garage or google for removal instructions. 
STEP 2
Complete transaction and print a purchase receipt and send it along with your item to our workshop address. Securely pack your item.
STEP 3
Once we have received your unit we will inspect and repair your unit and after thorough testing we post back to you. 
We can also arrange to remove your faulty unit from your vehicle with a small charge, this service is only available by appointment only please call.
Revtronic Ltd is a UK based company, all our repair work is carried out in house, a full VAT receipt is given, we offer full guarantee on all our repairs