Description
This is a Mini FRM3 Repair For Lights and Windows Not Working.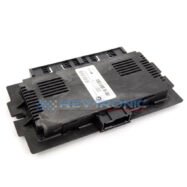 If you have jump started your Mini R56 then you will see that your car electrics do not work.
Some common faults on the MINI R56 FRM 3 can be :
Lights not working
Windows not working or going down
Indicators not working
Lights on all the time
We can repair the problem , it is preferred that the vehicle comes to our workshop so we can remove , repair , program and code the FRM 3.
All of your data will be restored , headlamp settings (xenon , halogen), window functions , in fact everything relating to your FRM3 will be reset to original factory settings.
Your VIN number will also be restored.
When you get your FRM3 simply plug and play , no coding will be necessary.
Some BMW-Mini FRM 3 Part numbers affected are :
E90 E91 LED BASIS
6135 9249083 -02
LEAR
FRM3R PL2
E90 E91 LED BASIS
6135 9249083-01
LEAR
FRM3R PL2
E90 E91 LED BASIS
6135 9249083-02
LEAR
FRM3R PL2
E90 E91 LED BASIS
6135 9241005-01
LEAR
FRM3 PL3
E89 E9x LED XE
6135 9241006-01
LEAR
FRM3 PL2

E87 BASIS
6135 9240527-01
LEAR
FRM3R PL2
R56 HIGH EKS
6135 3456395-01
LEAR
FRM3R PL3
R56 HIGH EKS
6135 3456588-02
LEAR
FRM3R PL3
E90 E91 LED BASIS
FRM3R PL2
6135 9240530-01
9240536
E89 E9X LED AHL
FRM3R PL2
6135 9263802-01
LEAR

FRM3R PL2
6135 92638034-01
LEAR
E87 E92 E93 XE
FRM3R PL2
6135 9230450-01
LEAR

R56 LOW EKS
FRM3R PL3
6135 3456587-01
LEAR
This is just a small list as we can fist most FRM modules , even if the part number is not listed.
When your FRM3 is returned there will be no need for coding as we set your vehicle order to match your vehicle.
Your VIN number will be the original.
Your unit will be plug and play !
Our repair process in 3 easy steps :
STEP 1
Carefully remove your unit from your vehicle. If you are not sure then please contact your local garage or google for removal instructions.
STEP 2
Complete transaction and print a purchase receipt and send it along with your item to our workshop address. Securely pack your item.
STEP 3
Once we have received your unit we will inspect and repair your unit and after thorough testing we post back to you.
We can also arrange to remove your faulty unit from your vehicle with a small charge, this service is only available by appointment only please call.
Revtronic Ltd is a UK based company, all our repair work is carried out in house, a full VAT receipt is given, we offer full guarantee on all our repairs