Description
BMW CCC Sat Nav Exchange Replacement Service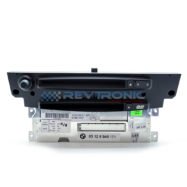 If your BMW CCC navigation has failed and you cannot wait to get your old unit repaired then we can offer you a BMW CCC Sat Nav Exchange Replacement Service.
For a little extra , we can offer replace your old faulty unit and exchange with a fully tested refurbished BMW CCC.
Our BMW CCC Sat Nav units will have the very latest software updated , this will have enhancements compared to the old versions. Both drives are tested. You will have a full guarantee on our exchanged unit.
Its easy to get your BMW CCC Sat Nav Exchange Replacement Service :
Simply call the office to confirm that we have stock ready.
Drive down to our workshop .
We will remove your old unit.
Refit your new unit.
Program and code to make sure everything is tested.
Please note : Always call the office to make sure that we have stock ready.
(Your old unit will be taken in part exchange.)
Our repair process in 3 easy steps :
STEP 1
Carefully remove your unit from your vehicle. If you are not sure then please contact your local garage or google for removal instructions.
STEP 2
Complete transaction and print a purchase receipt and send it along with your item to our workshop address. Securely pack your item.
Please remember to include your vehicle chassis number (VIN) in order for us to code and program your unit to match your vehicle order.
You chassis number can be easily located under the passenger wiper arm, Mot Certificate , or under the bonnet.
STEP 3
Once we have received your unit we will inspect and repair your unit and after thorough testing we post back to you.
We can also arrange to remove your faulty unit from your vehicle with a small charge, this service is only available by appointment only please call.
Revtronic Ltd is a UK based company, all our repair work is carried out in house, a full VAT receipt is given, we offer full guarantee on all our repairs