Description
BMW 1,2,3 SERIES F20 RADIO LCD Screen Repair Service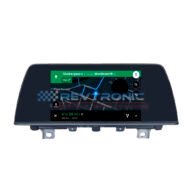 This is for a repair service to your  BMW LCD, these units fail from many common problems,
such as :
BMW HU Dark Patches on LCD
BMW HU Entry L7 – Flickering LCD Screen
BMW HU Large Dark Circles on The LCD
We can professionally repair your faulty LCD Screen and restore it back to original state.
Some of the models that the HU L7 Entry is fitted to are :
BMW F32 3-series coupe 2013-
BMW F33 3-series convertible 2014-
BMW F34 3-series Gran Turismo, 2013-
BMW F35 4-series four-door coupe, 2015-
BMW F36 4-series Gran Coupe
BMW F44 1-series Gran Turismo, 2014-
BMW F45 2-series Active Tourer, 2014-
BMW F46 2-series Gran Tourer, 2015-
BMW F20 2nd-gen 1-series five-door, 2011-
BMW F21 2nd-gen 1-series three-door, 2011
BMW F22 2nd-gen 1-series coupe 2013-
BMW F23 2nd-gen 1-series cabriolet 2014-
BMW F25 2nd-gen X3, 2011-
BMW F26 1st-gen X4, 2014-
Using specialist knowledge and expertise your original LCD  will be replaced, thus keeping all your existing data settings intact. 
Our repair process in 3 easy steps :
STEP 1
Carefully remove your unit from your vehicle. If you are not sure then please contact your local garage or google for removal instructions.  
STEP 2
Complete transaction and print a purchase receipt and send it along with your item to our workshop address. Securely pack your item.
STEP 3
Once we have received your unit we will inspect and repair your unit and after thorough testing we post back to you.  
We can also arrange to remove your faulty unit from your vehicle with a small charge, this service is only available by appointment only please call.
Revtronic Ltd is a UK based company, all our repair work is carried out in house, a full VAT receipt is given, we offer full guarantee on all our repairs.